---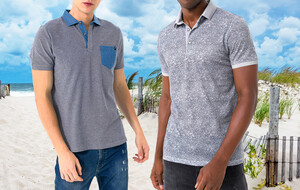 Felix Hardy
Polos: It's A Spring Thing
What They Are: A key piece of the perfect spring uniform has arrived, courtesy of Felix Hardy. That's right, we're talking polos, and this collection brings you an assortment of prints and details that add modern flair to a style that made its debut almost a century ago.
Why You Need Them: You can't keep busting out those dusty old stand-by's that make an appearance every year at this time. You need an update and we're here to help.
Sale Ended
The sale has ended for this item, but check out our other amazing sales.